System to streamline daily
ordering process
Get Easier your ordering work
Thanks to the system connected on Cloud with business partners, Restaurants can order to multiple suppliers in one-shot, Head Quarter can grasp each restaurant's situation on a real-time basis.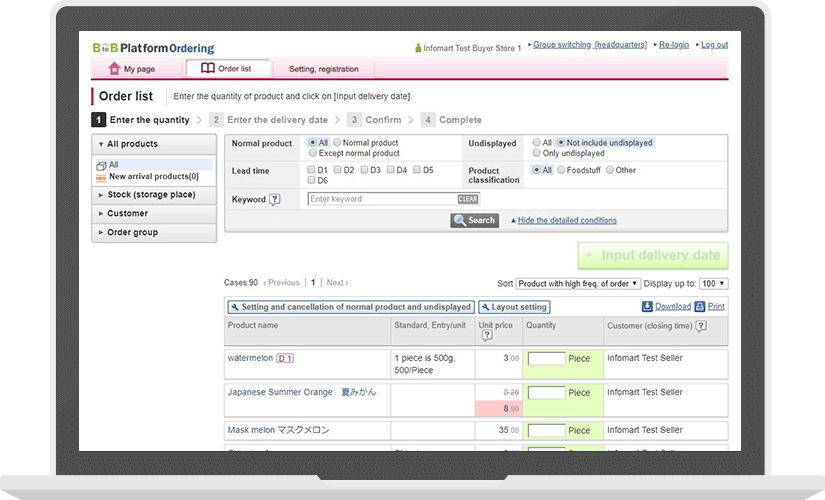 Improve your operations between
restaurants & head quarter
Grasp Your restaurants' Ordering situation
You can grasp in real time.
Smooth Ordering
Ordering possible by Smartphone.
Easy Stocktaking
You can manage Accurate inventory amount.
Speed-up Monthly Closing
You can make management judgements quickly.
Reduce Mistakes
Avoid any troubles with business partners.
Extensive Function
Easy order by only Input Qty & Date

Order person in charge can order with his easiest way to search orders. Order list can be customized by display order, item number, detail indication and so on.

Check Daily status on the calendar

Daily order~delivery status can be managed at a glance.

Accurate Inventory by qty input

Based on inventory quantity list input at stores, All stores' inventory is automatically calculated and possible for data output.
From our customers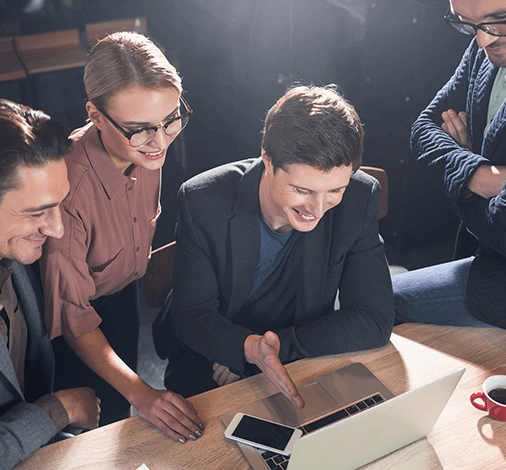 The visualization of numeric value can raise not only staffs' awareness for management improvement, but each restaurant quality."

– Little Okinawa Overseas Co.,Ltd.

No waiting instruction. Staffs drive everything at restaurant.IT utilization is essential for restaurant's "Field Mainly" management."

– Globridge Inc.

The most important issue is "improvement of labour environment" for achieving 1,000restaurants. Working efficiency and productivity improvement by system utilization is crucial."

– Torikizoku Co.,Ltd.
System user companies in Japan
(Restaurants, hotels, etc.)
2

,

436

Companies

47

,

986

Stores
As of March 2018 in Japan
Contact us
We'd like to help you to streamline and improve your business.If you have any questions or need us to explain the system to related parties, feel free to ask us.